To find the most suitable new series that are worth your time we've selected some of the best and most interesting current shows that have been released on Netflix, Amazon Prime video and Disney+. This list includes new Sci-Fi comedy and action thriller Series so Read The Complete Article to avoid missing any of them.
10. Heartbreak High
At Number 10 "Heartbreak High" it is a 2022 teen drama Web series created by Hannah Carroll Chapman it is a reboot of the 1994 series of the same name the show centers on two best friends Emery and Harper who have been fascinated by their schoolmates hookups and sexual relationships.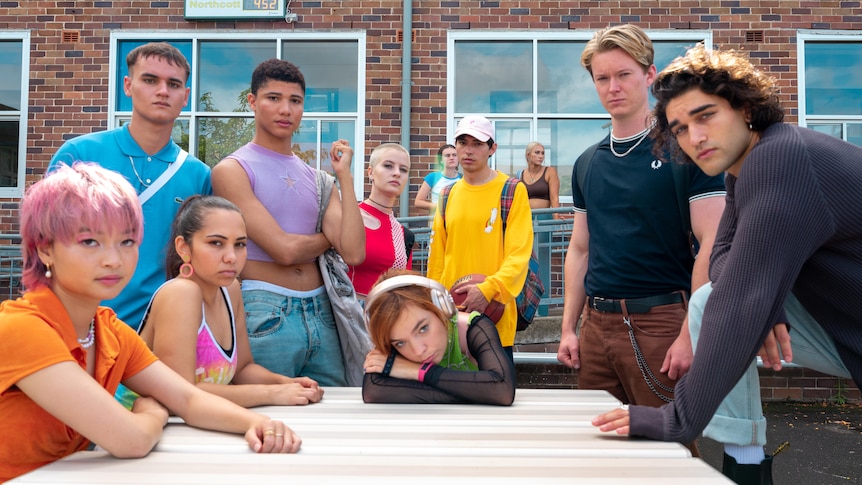 They're so fixated on it that they've created the map a detailed list of who has slept with whom at Hartley High visually documenting stated encounters and intimate relationships.
And the map which contains all of their dirty little secrets is fixed to abort in an unused hallway but of course someone discovers it and Hartley is plunged into turmoil as everybody's relationships secrets and a fair number of falsehoods are spread around.
The major plot revolves around Amory who is attempting to figure out her place in school after getting called out for the map and missing her childhood friend.
The series develops its very own style and tone frequently swinging between delightful bitter and witty it is slightly more over the top than sex education and much more realistic than a show like Euphoria and the show has a 7.2 rating on IMDb and a 90 audience score on Rotten Tomatoes.
Top 10 New Netflix Original Web Series
9. The Serpent Queen Best historical Period Drama
"The serpent Queen" it is a historical period drama Web Series based on the life of Catherine de Medici Renaissance queen of France.
The plot centers on Catherine an orphan girl who marries into the French court with the intention of bringing in a wealth of Dowry and delivering descendants instead she finds that her husband is in a relationship with an elderly woman who is incapable of having children with her future obviously in question and little chance of becoming pregnant.
Catherine must figure out who she should trust among her own private Lords and Ladies and the Royal courts members while outsmarting everybody who misunderstands her will to survive.
The story of Catherine is told in flashbacks as she explains her choices and teaches rahima her new servant companion the values she's learned so far.
Show has been wildly entertaining creative and likely to become an addictive watch the fourth episode will be released on October 2nd and the show has a 7.4 rating on IMDb and an 86 audience score on Rotten Tomatoes.
8. SEAL Team
"Seal Team" it is a military action series created by Benjamin Cavell.
Series follows Bravo Squad a unit of the U.S Navy special Warfare Development Group as they prepare for and Carry Out risky operations around the world.
On short notice the squad includes Jason the group's Fierce captain and Rey Jason's lifelong friend along with faithful veterans sunny and Clay as they go on covert operations all around the world.
The series also examines how the stress of these tasks affects them and their homes as well as how group members support each other on and off the battlefield.
After seeing the terminal list I began looking for the finest military action shows and discovered this one and I must say I am not disappointed I finished the first three seasons last week and the show has a 7.7 rating on IMDb and an 85 audience score on Rotten Tomatoes.
7. Pantheon – Sci-Fi Animated Web Series
"Pantheon" it is a Sci-Fi animated series created by Craig Silverstein
The story revolves around Maddie Kim who experiences bullying from a gang of girls while dealing with her sadness over mourning her father David who passed away two years earlier.
But one day Maddie starts getting texts from an anonymous man claiming to be her recently departed father whose mind has been transferred to the cloud.
Following an experimental brain scan in her quest to learn the truth she discovers that David is the very first of a new type of UI human but he won't be the last.
As a global conspiracy emerges attempting to spark a new kind of global war with loads of intriguing Clues and interesting insights.
The pantheon gets off to a brilliantly cryptic start the animation appears fantastic and is under undoubtedly among the best of 2022 the first six episodes are now available to stream and the show has an eight rating on IMDb and an 86 audience score on Rotten Tomatoes.
6. Thai Cave Rescue
At Number six "Thai cave Rescue" It is a six-part limited series based on the true events of the tham luang cave rescue that took place in 2018 which involved the rescue of 12 boys from the wild boars junior football club and their coach from the waterlogged tham luang Nang non-tunnel system.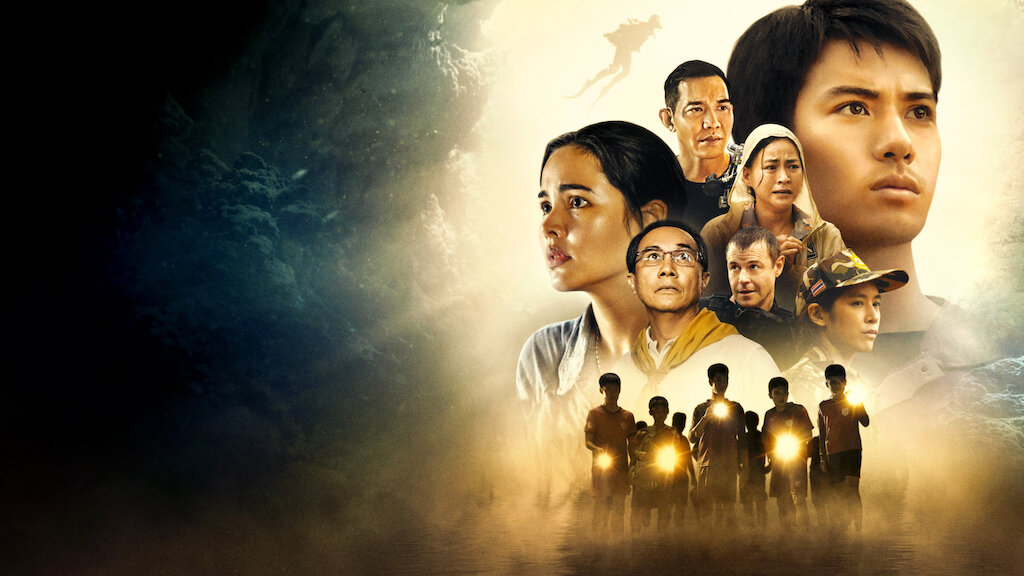 It is an unseen account of the boys teams and their coaches trip to the tham luang cave systems which transforms from a joyful Expedition into a crucial Rescue Mission.
The rescue became the focus of widespread media attention bringing numerous volunteers poured in by the thousands from all directions and their combined efforts to save everyone's lives.
Simply put Thai cave rescue sensitively brings the tragic story Back to Life by presenting a properly unique perspective with more accessible viewpoints and the show has a 7.1 rating on IMDb.
5. Fate: The WinX Saga – Supernatural Teen Drama Web Series
"Fate The WinX Saga" it is a supernatural teen drama series based on the Animated Series Winx Club
Unfortunately this fantasy series got lost in Netflix's massive library and only a small number of people are aware that season 2 just premiered. If you haven't seen this series yet let me give you a quick overview so you can get started.
The plot centers on bloom a fire-wielding fairy who joins Alfia a supernatural private school in the shadow world where she lives in a room with other fairies each with different magical powers with the help of her new companions Bloom begins to discover more about her background.
Meanwhile historical monsters known as the burned ones come to the shadow world and endanger everybody at Althea now in order to protect the realm Bloom alongside the other fairies must learn to control their Supernatural Powers while balancing friendship competition and the Monsters who pose a threat to their own SurvivaL.
If you loved the original Winx Club or films like "Harry Potter" you will enjoy this show and the show has a 6.9 rating on IMDb and a 91 audience score on Rotten Tomatoes.
Top 10 New Best Hollywood SCI-FI Movies Of 2022
4. Pachinko
"Pachinko" it is a period drama series based on the 2017 novel of the same name by Min Jin Li.
The Story begins in the early 1990s with the appearance of Sanja as a youngster the daughter of a handicapped fisherman whose life is about to transform completely part of this results from her decision to travel to Japan.
After marrying a kind priest named Isaac which caused consequences throughout her family's Generations.
Pachinko is a unique show that does a fantastic job of portraying this multi-generational drama with magnificent scenery outstanding acting and a seamless transition between English Japanese and Korean dialogue.
It is a wonderfully written heartbreaking epic historical drama that is not just one of the best Korean dramas this year but easily one of the best series of 2022 and the show has of 8.4 rating on IMDb and a 94 audience score on Rotten Tomatoes.
3. The Bear
"The bear" it is a comedy drama series created by Christopher store
The plot centers on Carmi a talented cook from the field of fine dining who following the tragic death of a family member returns to his hometown of Chicago to manage the sandwich shop owned by his parents.
A far cry from his normal life Carmi must manage the heartbreaking reality of running a small business his stubborn and difficult restaurant staff and his fragile Family Ties while also dealing with the effects of his brother's suicide.
As Carmi attempts to improve both the restaurant and his own life he teams up with a harsh kitchen staff that ultimately demonstrates itself to be his true family.
The bear is a blend of subtle intellectual Brilliance family and personal conflict offered up with some pretty delicious food.
You won't want to binge this show because you'll want to save the experience it is a Hidden Gem and a must-watch on this list and the show has an eight point 0.1 rating on IMDb and a 91 audience score on Rotten Tomatoes.
2. Cobra Kai – Best Martial Arts Netflix Comedy Drama Web Series
At Number Two "Cobra Kai" it is a martial arts comedy drama series and a sequel to the original The Karate Kid films by Robert Mark Cayman.
The story is set 30 years after the 1984 all Valley Karate championship and centers on Johnny Lawrence who is at the lowest point of his life as a jobless mechanic tormented by his meaningless life.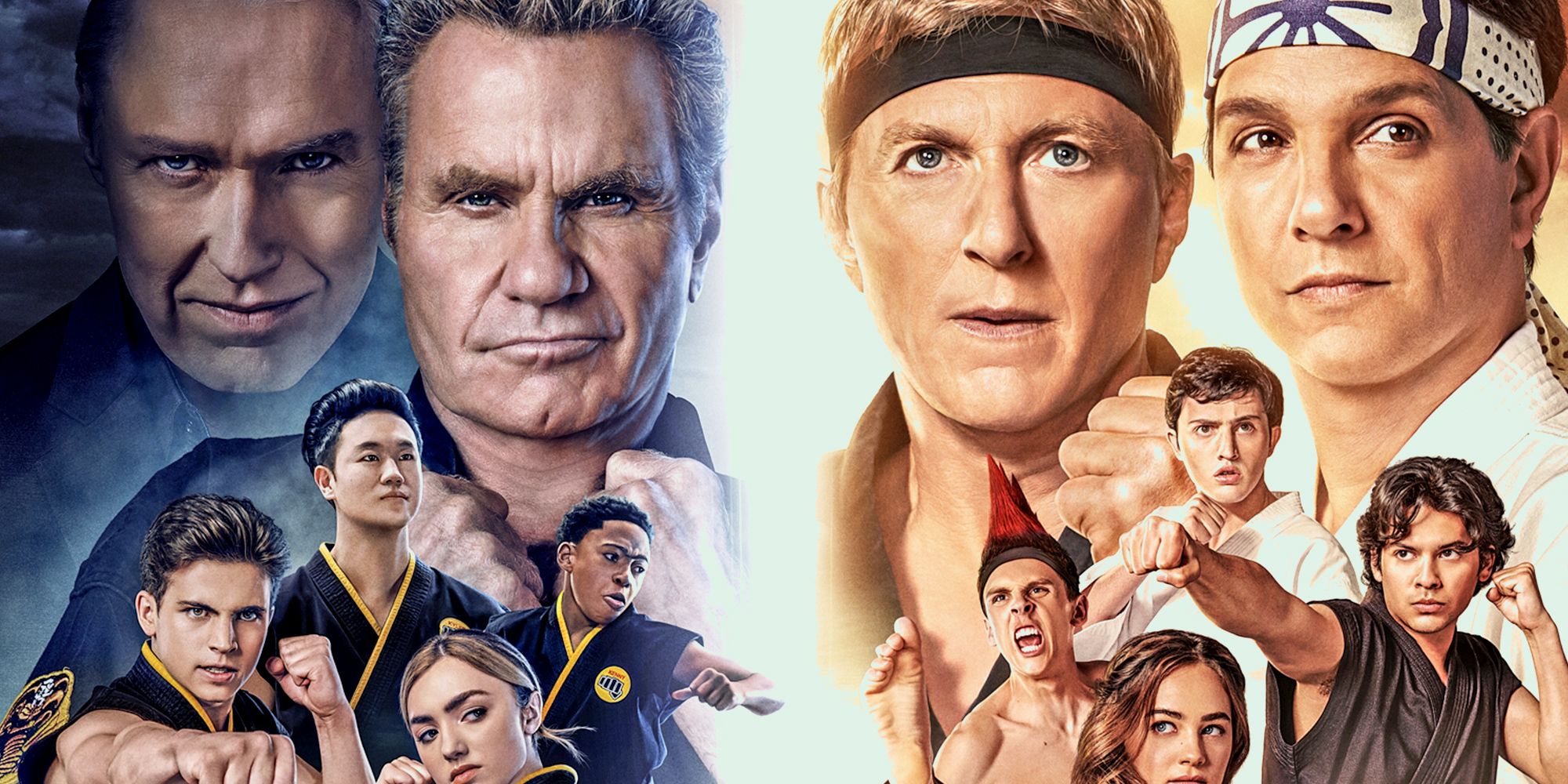 But after Johnny saves the victim of abuse Miguel from his bullies he is motivated to revive the legendary Cobra high school but Johnny's Revival of his career and the following misconceptions reignite his old conflict with Daniel Larusso a wealthy entrepreneur who while happily married is lacking a crucial balance in his life since the loss of his teacher Mr. Miyagi.
It is a fantastic and faithful sequel to the first Karate Kid while yet being its own story with the same familiar characters if you haven't watched it yet do it now and the show has an 8.5 rating on IMDb and a 93 audience score on Rotten Tomatoes.
Top 10 Best Hollywood Action Movies On Netflix, Amazon Prime And Hulu
1. Star Wars – Best Action Adventure Web Series
"Star Wars" under it is a Sci-Fi Action Adventure series created by Tony Gilroy it is a pre-Sequel to the Star Wars spin-off movie Rogue one and follows the story of a Rebel Spy kashinander.
During the five years leading up to the events of the film the series takes a new look at the Star Wars Universe centering on Anders adventure to learn how he can change the world.
It tells the story of the escalating Rebellion against the empire and also how individuals and worlds got involved it's a period of violence betrayal and mystery as Cashion is about to go on a mission that will transform him into a rebel Warrior trying to compare Ander to Rogue one is pointless.
Since Rogue one was a one-off film whereas Ander is more like a modest Star Wars book adapted into a TV series despite the fact that Anders backdrop is based on complex Star Wars history.
It feels like the most anti-nostalgic Star Wars Venture ever created making it the most unique Star Wars story in a long time and the show has an 8.1 rating on IMDb and an 82 audience score on Rotten Tomatoes that's it for now.