Today we're counting down the best new Netflix original Shows/Series released in the last two months. Currently these 10 shows are among the best and most popular in the world and they are all must-sees on Netflix right now.
10. Wrong Side of the Tracks
Now let's begin the Article, Number 10 Is "Wrong Side Of The Tracks" it is a crime Thriller drama created by David Bermejo And Aitor Gabilondo the story is set in the Entrevías area of Spain and centers on the Misadventures of tirso abantos a war veteran who now owns a general store and despises how criminals gangsters and addicts have taken over the neighborhood.
When his young grandchild becomes a target of criminal organizations his normal daily life is thrown into chaos and he takes the situation into his own hands and partners up with corrupt agent Ezekiel to confront the town's gangsters it's a slow burning show but as it progresses it becomes more interesting to watch.
The plot of the show revolves around tirso's attempts to keep Irene away from the drug traffickers in his area and the actions he takes as a result of his failure it's a mix of regular gritty Street crime shows plus the core of the story and the spark that ignites everything is a romantic tale involving two teenagers and the show has a 6.7 rating on IMDb and an 87 audience score on Rotten Tomatoes.
9. Rebelde S2
At number nine "Rebelde S2" this highly praised teen drama second season was released on July 27th 2022. if you are unfamiliar with this series allow me to give you a little review so you can begin watching the story follows a group of young students of a prestigious private college as they compete to win Battle of the Bands.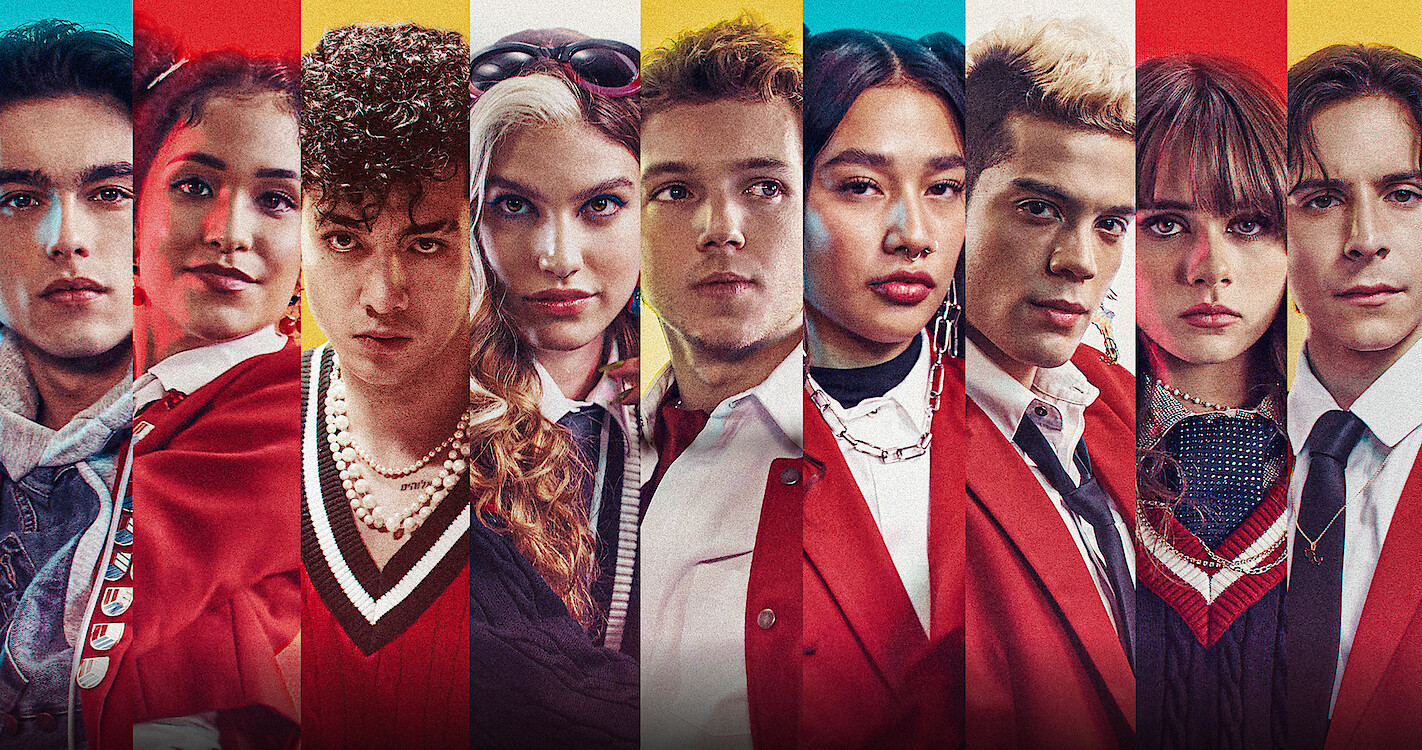 A crucial musical tournament which will help them Advance quickly in their musical careers along the way they get closer and develop a love for one another but their aspirations to towards becoming the next big musical sensation are threatened by The Lodge a strange hidden society and more drama happens when recent graduate Selena Farrer is appointed as the new head of the elite way College which develops feelings friendships and conflicts that emerge in the Journey of these seven friends.
Rebelde is essentially a combination of elite and control Z in its most basic form, so if you like teen dramas you'll like this show but fans of other genres might not find anything fresh in the plot and the show has a 6.4 rating on IMDb and an 89 audience score on Rotten Tomatoes.
8. MO – Best Netflix Comedy Drama Web Series
The Number Eight is "Mo" it is a comedy drama series Loosely based on our own life as a Palestinian refugee living in Houston Texas the story focuses on monajjar a Palestinian refugee who while pursuing American citizenship continuously lives on the edge of shelter.
While juggling two different cultures three languages and a huge amount of stupidity he struggles to discover where he belongs amid all of his personalities while also managing a society that appears to be working to his disadvantage at every opportunity.
It's a humorous sensitive and hilarious show with superb writing and character development that will keep you entertained throughout the season and the show has a 7.6 rating on IMDb and a 91 audience score on Rotten Tomatoes.
7. Imperfects – Netflix Supernatural Sci-Fi Series
On Number Seven the "Imperfects" it is a supernatural sci-fi series which revolves around three teens named Abby John and Tilda who are exposed to an untested genetic therapy that transforms them into monsters as a result they are bound to cooperate in order to find the irresponsible doctor and convince him to turn them back into humans.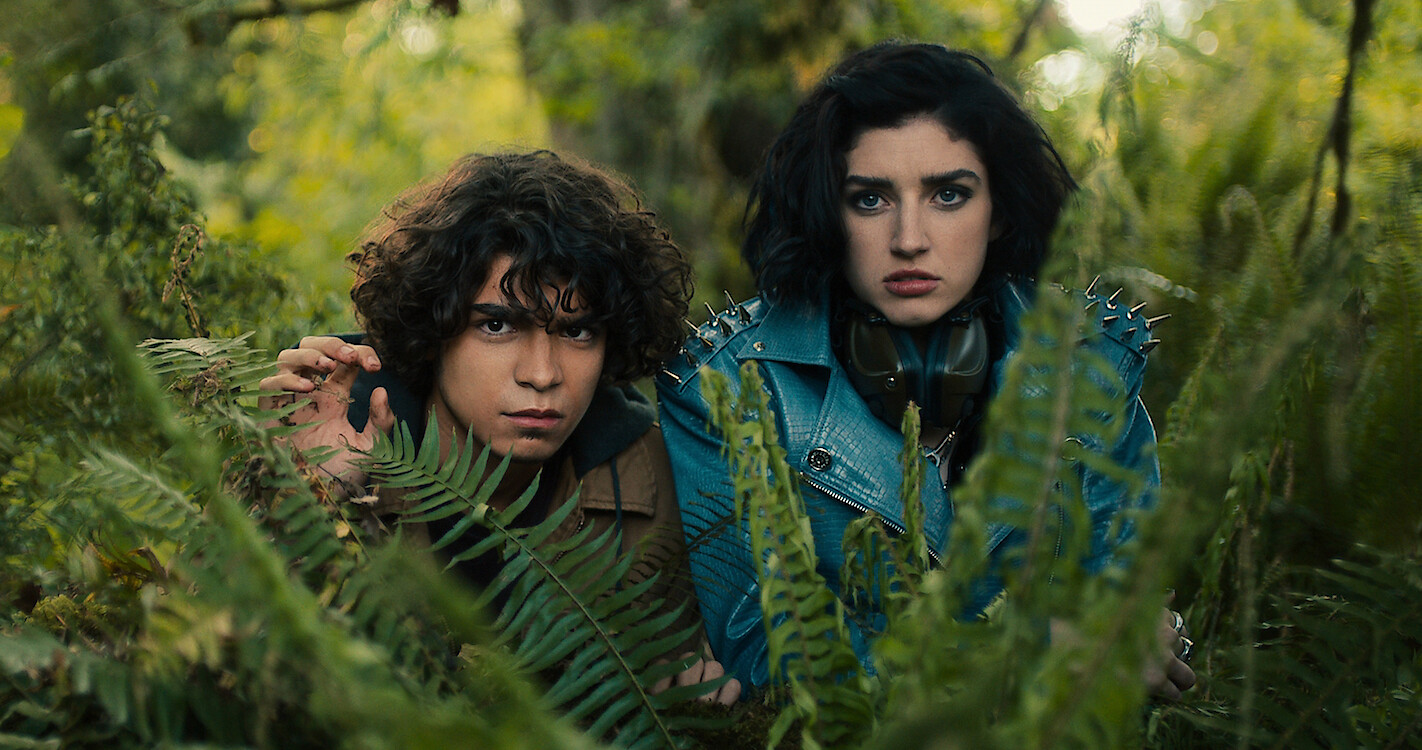 However Dr. Sydney Burke A Gifted geneticist seeking to make up for her illegal and unprofessional actions teams up with the teenagers to bring the doctor accountable for their tragic fate. The plot develops as the squad searches for Dr Alex sarkov the crazy scientist who tampered with their genetic structure and gave them destructive superpowers.
This is neither a good nor a bad show it's an enjoyable captivating series with a well-known plot however it is not for everyone so I would recommend this to anyone looking for a breezy sci-fi story with action thrill and a dose of Comedy for a good time and the show has a 6.3 rating on IMDb and a 68 audience score on Rotten Tomatoes.
6. Borgen – Power & Glory
At Number Six "Borgen – Power and Glory" even though it's marketed as a separate Series this show is actually the fourth installment in the political thriller series called bourgeon so before starting this Netflix original series we strongly advise you to watch the first three seasons the story revolves around.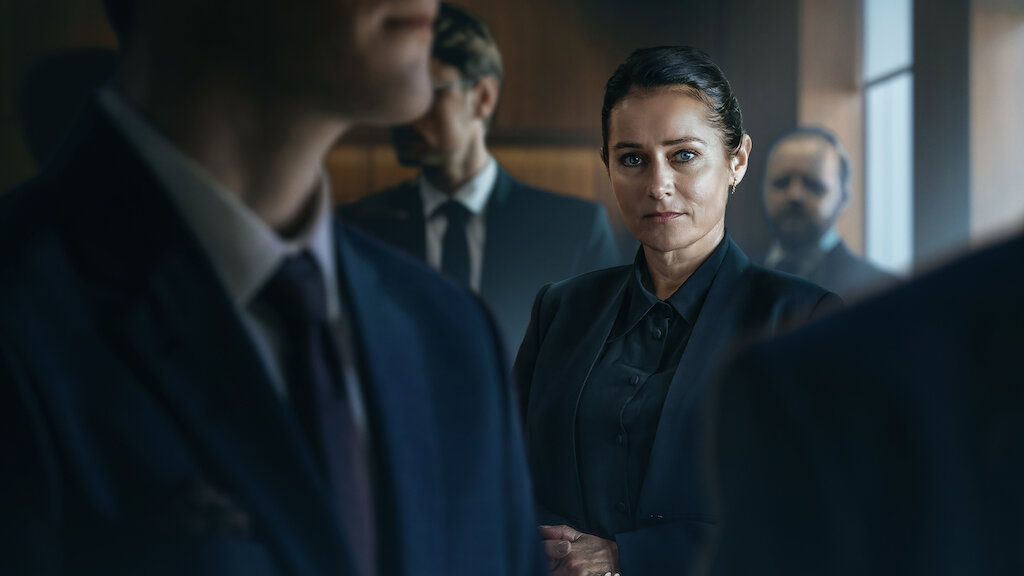 Birgitte Nyborg a foreign affairs minister who must deal with the consequences of oil being discovered in Greenland which risks destroying her current party social agenda triggering a global recession with the U.S China and Russia as well as pushing the country to the verge of collapse.
The third season premiered in 2013 and now Ten Years Later the series is back and it hasn't lost any of its appeal the current season is brilliant because it cleverly weaves together the majority of the current political topics. It discusses crime the pandemic oil extraction and global warming if you appreciate political Thrillers or shows like House of Cards this is the show for you and the series has an 8.5 rating on IMDb and an 88 audience score on Rotten Tomatoes.
5. Lost Ollie – Adventure Drama Animated Netflix Original Miniseries
At Number Five "Lost Ollie" it is an adventure drama animated miniseries created by Shannon Tyndall the plot centers on Ollie a missing rabbit toy that turns up at a vintage shop lost and found area while he recalled that he was apart from his closest buddy Billy he had only fragmented memories of his earlier life to return home.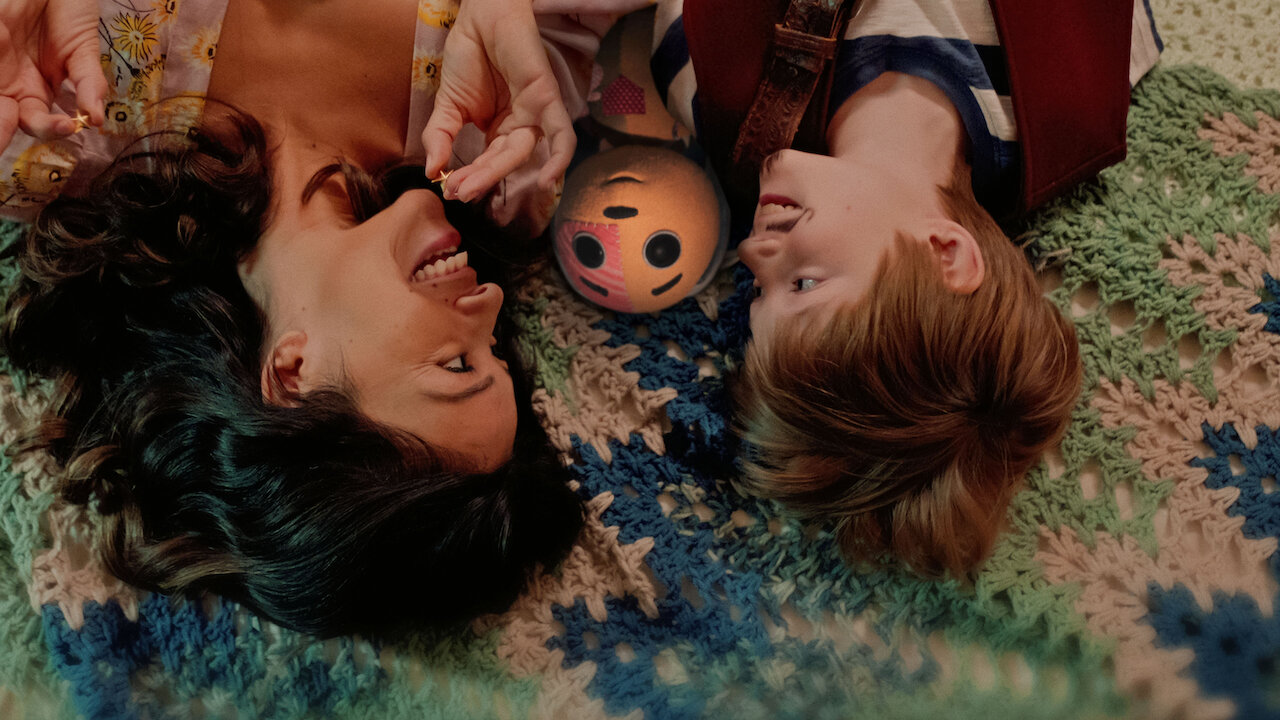 Ollie chooses to embark on a journey with his newly discovered companions to locate Billy along the journey he uncovers some disturbing realities about his friends and family on the quest raising doubts about his joyful homecoming.
the fact that the plot revolves around family-friendly elements does not stop it from presenting deep gloomy themes that one might not generally expect from such a show it is an absolutely lovely series with a touching storyline that will move you to tears it is so well crafted that you will be amazed and thrilled from beginning to end and the show has a 7.8 rating on IMDb and a 98 audience score on Rotten Tomatoes.
4. The Empress – Netflix Historical Drama Series
At Number four "The empress" it is a 2022 historical drama series based on the life of Emperors Elizabeth of Austria, the plot revolves around Elizabeth a 16-year-old German princess who falls in love with her sister's potential husband King Franz Joseph and the two end up marrying after marriage.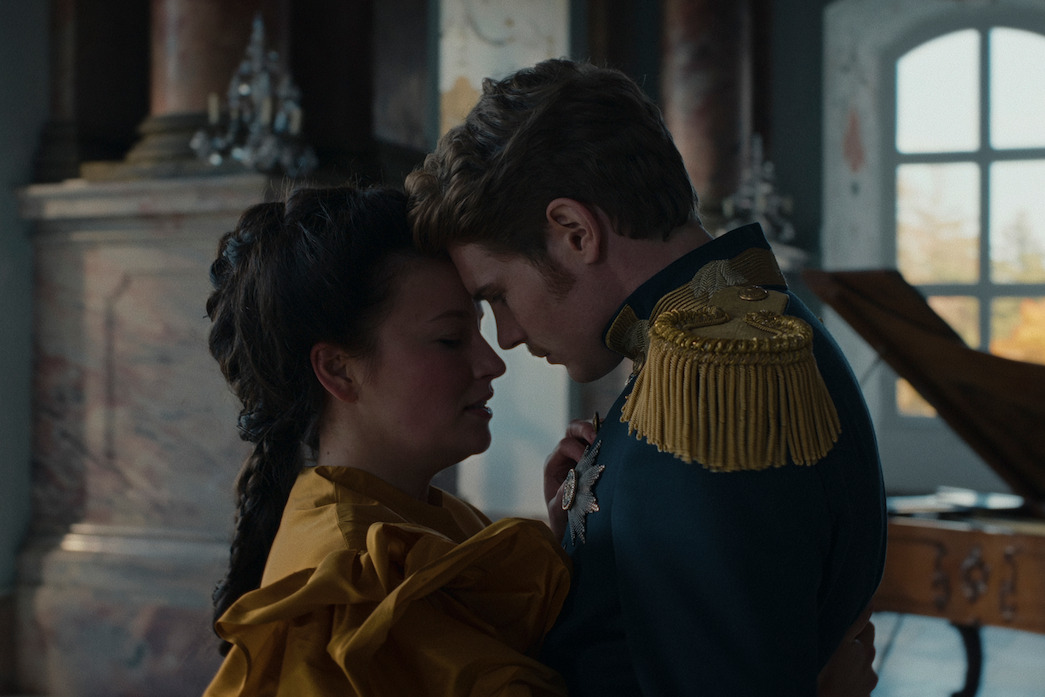 She relocates to Austria and soon finds herself managing the complications of Court Affairs and the cunning relatives of her husband while her mother-in-law Sophia who is also her aunt quickly becomes unfriendly towards her and her brother-in-law never stops attempting to surpass his older brother and establishes Supremacy as a ruler. The Narrative centers on Elizabeth's initial months at Palace and her Uprising against the strict regulations of the 19th century Austrian Court.
The empress's first season is genuinely a brilliantly made show so fans of historical dramas will want to make time for it it is a stunning period drama that stands alongside Bridgerton Downton Abbey and the crown and the show has a 7.9 rating on IMDb and an 88 audience score on Rotten Tomatoes.
3. Love Between Fairy And Devil
On number three "Love Between Fairy And Devil" it is a 2022 fantasy series based on the novel of the same name, the plot centers on a young girl from the Pusheen tribe whose Clan was destroyed by The Demon King Xunfeng.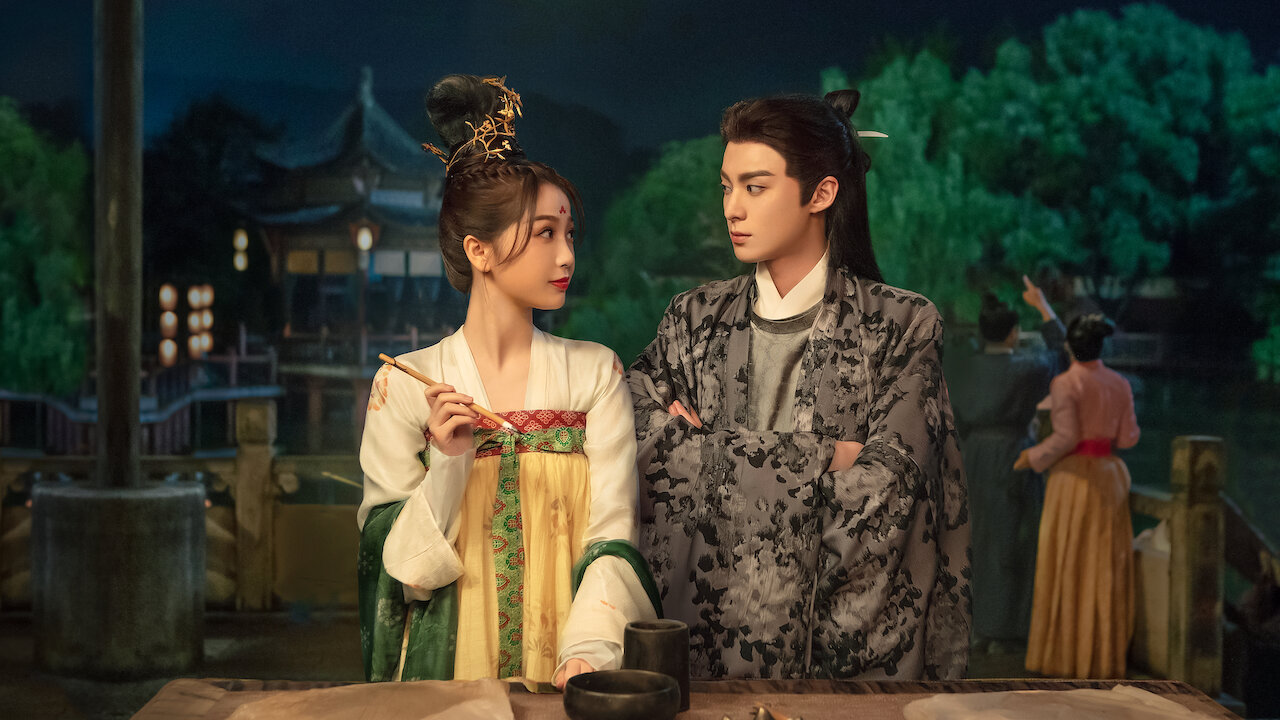 Years later she was resurrected as a fairy called Xiao Lan Hua (Esther Yu) and unintentionally awakened Xunfeng her deadly rival who was imprisoned in the Houtyan castle by the initial God of War.
Dongfang now wishes to offer xiaol anua's Eternal Soul in order to lift the curse that has been cast on his body but their Fates become mystically connected as the universe is plunged into chaos and it gets worse when he develops an attraction to xiaolanyua.
While the special effects are acceptable the fantasy elements in the storyline make it very engaging and on top of that the chemistry between both the lead actors makes you want to binge watch the entire series the first two episodes may seem slow but stay with it it's worth it and the show has a 8.7 rating on IMDb.
2. High Water – Netflix Original Disaster Drama
The number two is "High Water" it is a disaster drama series based on real life events following the Millennium floods which struck Poland along with regions of the Czech Republic and Germany in 1997.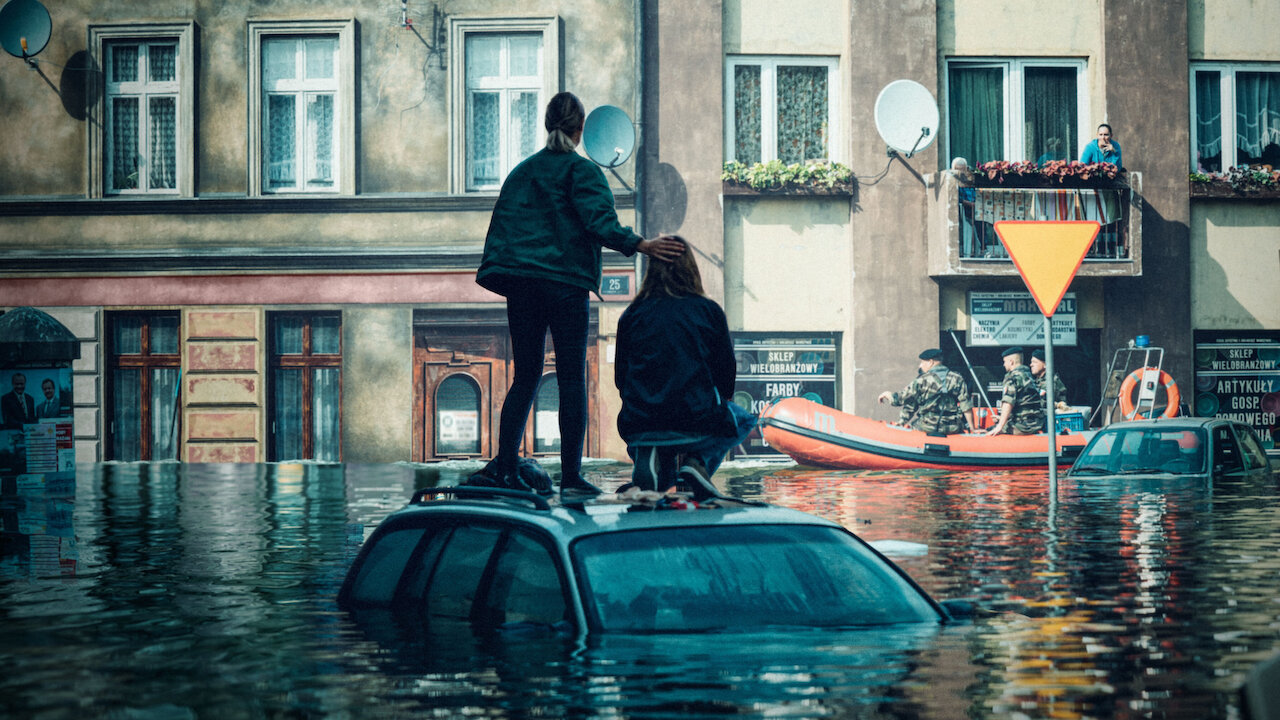 The series follows researchers and officials from local governments as they undertake life or death choices when a catastrophic water surge strikes the Polish city of rockaway the major plot revolves around the local councils headed by Jamina trimmer a female geoscientist with a rough background who is willing to go to any length to help rescue the city.
However things get worse when the officials make a tough decision that will ultimately affect both the heritage of the entire area and its residents high water tells an intriguing story while examining the choices and errors that were made that caused the flood to enter the city impacting countless people's lives and consuming millions of dollars and the series has a 7.1 rating on IMDb.
1. Dahmer – Monster: The Jeffrey Dahmer Story
At Number One "Dahmer – Monster: The Jeffrey Dahmer Story" it is a limited series about serial killer Jeffrey Dahmer it tells the story of one of America's most famous Mass murderers Jeffrey Dahmer and explores closely the police misconduct and indifference that permitted him to remain on a year-long murdering spree.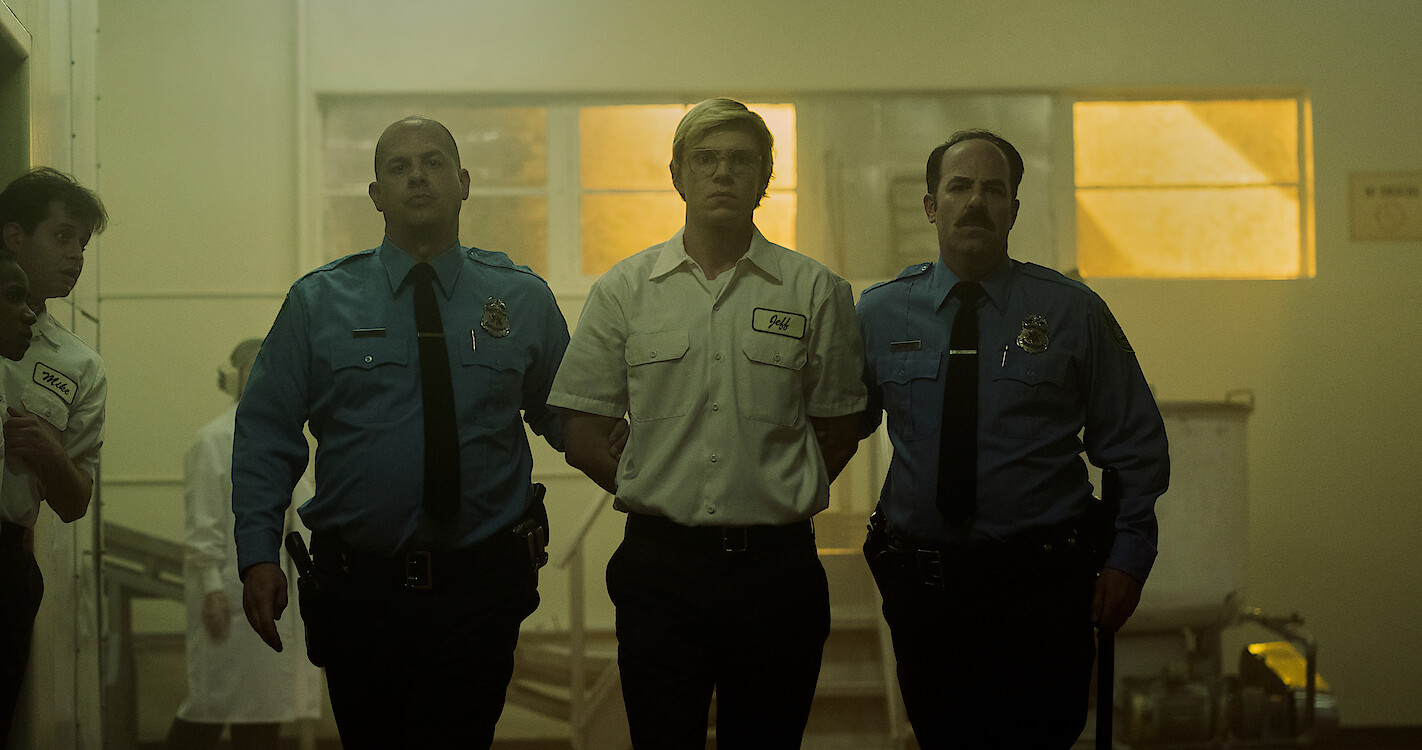 The series depicts at least 10 situations in which Dahmer was almost captured but was eventually released the show also discusses Jeffrey Dahmer a well-groomed attractive man who was often granted a pass by the police in courts who were forgiving.
After he was accused of lesser offenses even though the this is the most watched Netflix series worldwide right now not everyone will enjoy it believe me it's not an easy series to watch but Evan Peters acting deserves special praise because he did a terrific job it was both unsettling and interesting.
So if you enjoy true crime stories you should check it out and the show has an 8.2 rating on IMDb and an 84 audience score on Rotten Tomatoes that's it for today thank you for Reading this Article.