Admit it or not historical ethics are one of the greatest movie categories ever created the strong characters Larger than Life backdrops and intense mind-blowing action scenes are not only aesthetically appealing but also create an unforgettable impact on the viewer so in order to help you decide which historical films to watch we're going to Look At our top 10 Best Historical Fiction Movies On Netflix And HBO Max To Watch Right Away.
10. The First King
It is a historical drama film directed by Mateo ravier the plot revolves around Romulus and Remus two 18-year-old twin siblings who live together peacefully beside the Tiber River.
Unfortunately, their tranquil existence is suddenly disrupted when the Tiber River overflows taking them both in their animals with it despite unexpectedly escaping death.
They are sold as slaves and sent to the kingdom of Alba where they are made to engage in combat with one another while Romulus organizes a mutiny and flees with the majority of the slaves he never abandons his plan to cross the river and build a new city.
He eventually ascends to the position of rebel commander however just as Remus starts to believe that the gods are in their favor satay makes a dreadful prediction that the future Empire will be named after the brother who murders the other one.
It is a brilliant movie with stunning visuals an interesting plot excellent acting and battle scenes that feel incredibly realistic the movie has a 6.4 rating on IMDb and a 74 audience score on Rotten Tomatoes.
9. the battleship Island
It is a period action film directed by Ryu Sangwan the film takes place during the Japanese Colonial period and depicts the lives of approximately 400 Koreans who were enslaved to dig for coal on Battleship Island.
The main plot revolves around Lee Kang a restaurant bandmaster who chooses to travel to Japan to safeguard his daughter but is enlisted into Battleship Island by violence.
However, chaos begins when people learn that the Japanese intend to bomb up the entire Island and tensions are high between the Koreans from all kinds of backgrounds who were fooled or tortured into coming to the island.
The Japanese troops uphold the law with startling brutality and savagery this is most likely one of the best Korean films I've ever seen if you enjoy action survival challenges and generally thrilling entertainment I highly recommend this film and the movie has a 7.1 rating on IMDb and an 80 audience score on Rotten Tomatoes.
8. Outlaw King
It is a historical action film directed by David McKenzie the movie centers on Robert the Scottish prince who waged a brutal war against a more powerful English army in the 14th century.
The majority of the movie takes place over the three years between 1304 when Bruce vows to rebel against Edward's dominion over Scotland and turns into an outlaw until the war of Loudon Hill in 1307.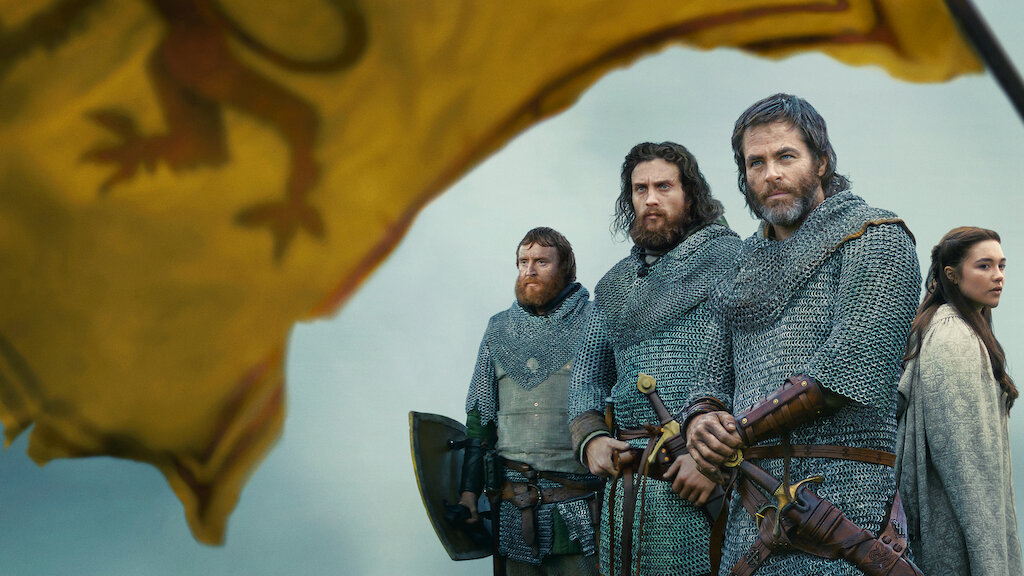 After the English army drives Bruce into hiding he recruits a group of rebels to assist him to retake the kingdom and combines his cleverness and courage to fight the much stronger and better armed invading.
English Force some may compare it to Braveheart but I felt it to be more realistic in its characterization also try to watch this movie on a larger screen so you can really enjoy the chaos of the last fight scene and the Magnificent Scottish landscape and the movie has a 6.9 rating on IMDb and a 67 audience score on Rotten Tomatoes.
7. the Admiral roaring currents
It is a historical epic action War film directed and co-written by Kim han-min the plot centers around the war of myongyang in 1597 which is remembered as one of famous Joseon Commander Yi Sun-Shin's most spectacular military successes.
He guided only 12 ships under his leadership to a brave Victory against an invading Japanese force of 333 warships the story concentrates on Admiral Yi Sun-shin and his great battle against a massive Fleet of Japanese battleships trying to invade Korea.
This is without a doubt one of the best sea war films you will ever see while the story is excellent the battle scenes are simply insane and the visual shots of the ship's Fleet in the sea are mind-boggling it is an epic and a visual Feast so if you haven't seen it yet don't miss it and the film has a 7.1 rating on IMDb and a 79 audience score on Rotten Tomatoes.
6. six the last duel
It is a historical action drama film directed by Ridley Scott The Plot centers on Gene de caraojis and Jacques La Gris two best friends who later developed a bitter rivalry while kerouges is a famous warrior recognized for his courage and Talent on the Battleground.
Legris is a French lad whose Brilliance and Charisma make him one of the most loved Lords in court when Jean's wife Marguerite charges Jacques with an assault he immediately denies putting three people's lives in danger in order to resolve the conflict King Charles VI orders that night Jean de Cara challenges companion to a duel.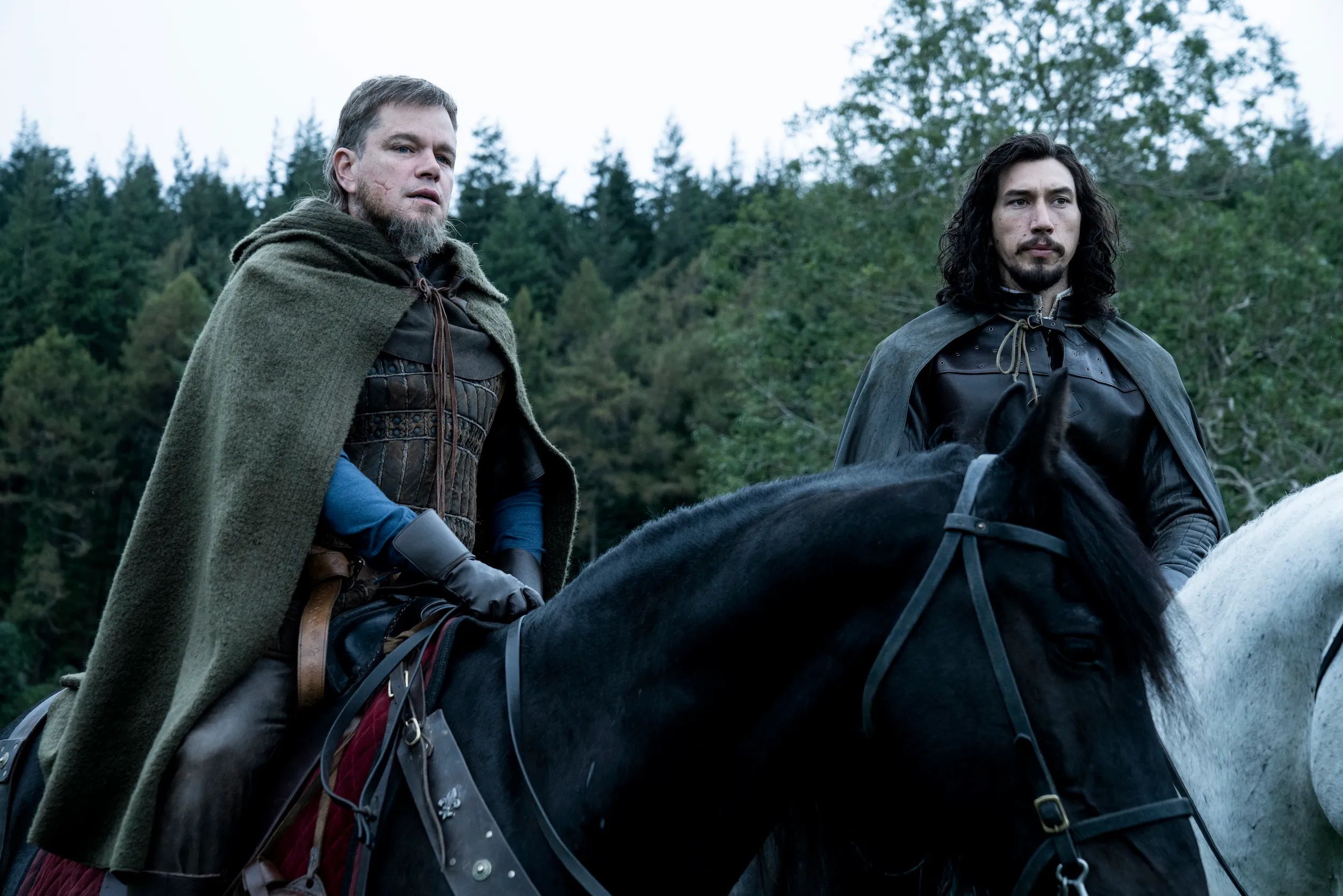 A bloody fight to the death that leaves the destiny of all three in God's hands the incidents leading up to the fight are separated into three unique segments depicting the three primary actors' different viewpoints.
It is based on a real incident that occurred in France in the 14th century it is a dramatic action-packed and very well-made film that will leave you stunned and the movie has a 7.4 rating on IMDb and an 81 audience score on Rotten Tomatoes.
5. Master and Commander The Far Side of the World
It is an epic action adventure film directed by Peter Weir the movie is set during the Napoleonic Wars and centers on Jack Aubry the commander of the British ship.
HMS surprise from that period which has been tasked with taking out the French warship acharya before it can pose a danger to a British naval fleet.
However, Aubry soon realizes that hunting down acharya is going to be difficult as the acharya is a stronger and larger vessel than the surprise placing.
The surprise at a disadvantage faced with other interior challenges that have broadened what they believe to be a series of bad luck Aubry eventually exploits new discoveries to find a strategy to fulfill his and the ship's unattainable objective.
The film was praised for its epic action sequences humorous script and gritty portrayal of Russell Crowe as Aubry it is a forgotten gem so if you haven't seen it yet add it to your watch list you won't be disappointed and the movie has a 7.4 rating on IMDb and an 80 audience score on Rotten Tomatoes.
4. Apocalypto
It is an epic historical Adventure film directed by Mel Gibson the film is set in 1502 and Chronicles the epic adventure of a young man named Jaguar to paw a legendary Mayan Hunter and his fellow countrymen who are kidnapped by an occupation Force looking for slaves and humans to sacrifice to their gods.
While the nation is at the peak of its wealth and strength the civilization's roots are collapsing and the rulers feel they must construct more temples and kill more humans or their food and citizens will perish.
When Jaguar paw and his entire Community are kidnapped in an invasion he is prepared for a sacred ritual until he manages a miraculous escape and tries to return to his pregnant wife and child.
This is the kind of film that should not be missed it is an exceptionally violent and magnificent film where every scene is well planned and executed although the plot is fairly simple the way it was filmed and portrayed is exceptional and the movie has a 7.8 rating on IMDb and a 79 nine percent audience score on Rotten Tomatoes.
3. the imitation game
It is a historical drama film directed by Morton tildum the film takes place in 1939 when the newly established British intelligence organization MI6 appoints Alan Turing.
A Cambridge University mathematician to decipher Nazi codes, particularly the Enigma code which cryptographers had previously believed to be indecipherable Enigma was a secret code used by the Nazis to send messages during World War II.
Allen's crew includes Joan Clark who is recruited to examine Enigma Transmissions while Allen constructs a system to decode them later Alan Turing and his colleagues ultimately achieved their goal and become Heroes but in 1952 the officials discover Alan Turing's sexuality and imprison him bringing shame upon the modest genius.
This movie proves that a solid historical movie can be made without a lot of action and bloodshed this film is for anyone who likes riddles math and real-life events and the movie has an eight rating on IMDb and a 91 audience score on Rotten Tomatoes.
2. There Will Be Blood
It is an epic period drama film directed by Paul Thomas Anderson the plot centers on a silver Miner Daniel Plainview who struggles to make ends meet while raising his adoptive son HW.
but when Daniel finds oil around Los Angeles he starts a mining business and embarks on a relentless quest to become the most powerful oil Mogul in the nation.
Plainview starts scamming neighboring landlords into selling him their precious properties for cheap prices by using his son HW to create a trusting Family Man impression.
However, when a church priest named Eli Sunday begins to develop suspicions about Plainview's true intentions it puts Daniel's diabolical scheme to acquire wealth and power in Jeopardy and Sparks a brewing rivalry that puts both of their lives in danger.
It is a film that defines class in every way it's the story of a man who will go to any length to succeed seed and watch his competitors fail and the movie has an 8.2 rating on IMDb and an 86 audience score on Rotten Tomatoes.
1. Downfall
It is a historical War drama film directed by Oliver Hershberger the movie is set in 1942 and features trodeljunge a young woman who wins her ideal job as a secretary to Adolf Hitler who is at the top of his Supremacy.
However, just three years later Hitler's Kingdom has transformed into his underground facility and total judge the dictator's last secretary describes the final moments of his life there during the end of the second world war where he gets mad against assumed backstabbers and issues command to imaginary troops.
While other notorious Nazis get ready for the end downfall utilize multiple perspectives to depict the turmoil of a country collapsing from Hitler's henchmen beneath the streets of Berlin to the civilians and troops fighting and dying as the Soviet troops destroyed the city.
The downfall is outstanding in every manner and one of the finest World War II films of all time the movie has an 8.2 rating on IMDb and a 94 audience score on Rotten Tomatoes.